Squirrel Removal Oakville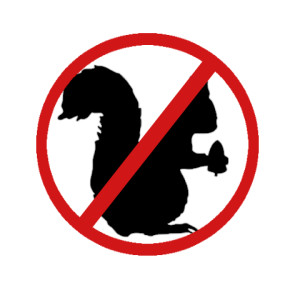 Squirrel Removal Oakville. It is very common for squirrels their way into our homes. This occurs in cities and suburban areas like Oakville frequently. Such squirrel intrusions are a common phenomenon in Oakville.
Every fall and spring squirrels are particularly active and it's the time when homeowners mostly experience squirrel intrusions.
Squirrel removal can be a complicated process and can involve several stages of trapping, closing entry points, and removing animals manually. In some cases, more than two visits are in order to perform a squirrel removal properly.
Our rates are competitive and our service is effective and professional. Call us today: 647-931-5319
Our seasoned wildlife removal technicians deal with every situation effectively and professionally. Our rates are competitive and we guarantee our wildlife exclusion services. When it comes to squirrels we treat every situation differently, but follow strict guidelines. Our technicians inspect, remove the squirrels and seal all entry points. If you believe you have squirrels living in your home then you need to act promptly. Our technicians use various methods to trap squirrels.
Trapping
Depending on the situation, we use one way traps for squirrel removal. Our technicians will install such traps on an entry point to let the squirrel to abandon the construction but cannot come back in.
Humane Removal
Our technicians specialize in trapping and removing squirrels humanely. We do not hurt the creatures and go the extra mile to be sure the job is done thoroughly. The wildlife control technician will offer recommendations and will go ahead only with your acceptance.
Squirrels in Oakville
If you reside in Oakville then you have come across at-least a squirrel or two. You have trees in your or nearby lots and if you are a homeowner then you definitely see at least one every day. Squirrels are very adaptive creatures. Squirrels can travel many kilometers when needed to locate food. They will nest on trees when available or in other warm locations for example attics. Squirrels can be tough to be trapped if one doesn't possess the proper equipment and technique to do so.
Call today to book an inspection and consultation for free: 647-931-5319